Michael D. Barber
Michael's training as both a prosecutor and defense attorney gives him the ability to interpret what the other side is considering and thinking in regards to a clients case.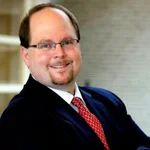 Brandon Michael Rosenbloom
Brandon joined Michael D. Barber and Associates in September 2015. Brandon is skilled in criminal and civil litigation.