Drugs, Reckless Driving, Parties to a Crime, Hit and Run
By Michael D. Barber, Georgia Lawyer specializing in DUI, Drug Charges & Criminal Defense
On March 24, 2020  a vehicle struck a 10 year old cyclist from behind by a DeKalb County resident along Ebenezer Road according to Fox 5 news. The young man was traveling along Ebenezer Road in Rockdale County when a car came from behind killing the young man. The driver faces Hit and Run and vehicular homicide charges.
There is a great deal of information contained in the small paragraph above. In addition to the charges that are currently pending, if there were other occupants riding with the driver they can also receive the homicide charge because they were involved in the confrontation that ended up causing the death of the 10 year old bicyclist. Of course, any reasonable person would say that makes no sense, on that driver caused the accident. In Felony criminal law, the state can use a "vehicle" called "Parties to a crime" to enhance any charge onto another defendant. This particular charge allows prosecutors to give charges to another defendant that otherwise would not apply. A way the state "looks at" this is: Had the actions of the other individuals not been present would the other person have not been killed?" If the answer is slightly in any way yes then those charges are deemed to be appropriate for the other defendants.
There are other charges which could potentially be case upon other defendants as well. Of course, depending on where the drugs were found if the state links this as a drug purchase gone bad, then the drugs could be placed upon any of the other defendants as well. Violation of Georgia Controlled Substances Act (VGCSA) has large ramifications if someone is convicted. Of course a violation of this act will depend upon with which drug someone is charged, but overall none of the sentences upon a finding of guilt are amicable. The driver could also be subject to and face DUI charges if the investigation leads to a determination that the driver was Driving Under the Influence at the time she allegedly hit the young boy.
It doesn't matter where you find yourself in Georgia almost all of the police forces in Georgia have a special team that investigates DUI, Hit and Run, drug charges and fatality traffic offenses. In Rockdale County and DeKalb County there is a specialized investigative section, which is a part of the criminal investigations division, that investigates violations of the Georgia Controlled Substances Act called the Narcotics unit. There is another team which is a part of the criminal investigations division which looks into accidents and traffic issues which is called the Crime Scene investigations unit. Each of these "detectives" have to be called onto the scene by responding officers.
If you have been accused by the police of Violation of Georgia Controlled Substances Act, Possession of Schedule I controlled substance or Possession of Schedule II controlled substance, Reckless Driving or Vehicular Homicide then you need help from a trained Criminal Defense attorney. Should YOU find that you either don't want to face the court alone or simply feel that you need help from an attorney then give our office a call regarding your citations. There are facts to every case where defenses can be raised for every situation. Each situation is different from the other and requires a evaluation of all the information in order to properly mount a defense and a effective negotiation with the prosecutor's office.
Remember that being charged with a felony does not mean you have to accept guilt, it means that you need a trained criminal defense attorney to mount a proper defense. Every criminal case is different because no two sets of facts are the same. Application of case law to your situation would take examination of the facts surrounding your case and applying case law properly to create a properly mounted defense for YOUR arrest.
Our office has 24 hour response lines and can answer your questions and help you. Give our team of criminal defense lawyers a call at 404-445-8494. We can help you mount a proper defense for your situation.
Fox 5: https://www.fox5atlanta.com/news/driver-arrested-in-deadly-hit-and-run-10-year-old-riding-bike-struck-and-killed
Barber legal counsel
VGCSA: https://www.barberlegalcounsel.com/defend-against-a-drug-charge-with-an-experienced-drug-charge-attorney
Vehicular Homicide: https://www.barberlegalcounsel.com/felony
Party to a crime: https://www.barberlegalcounsel.com/felony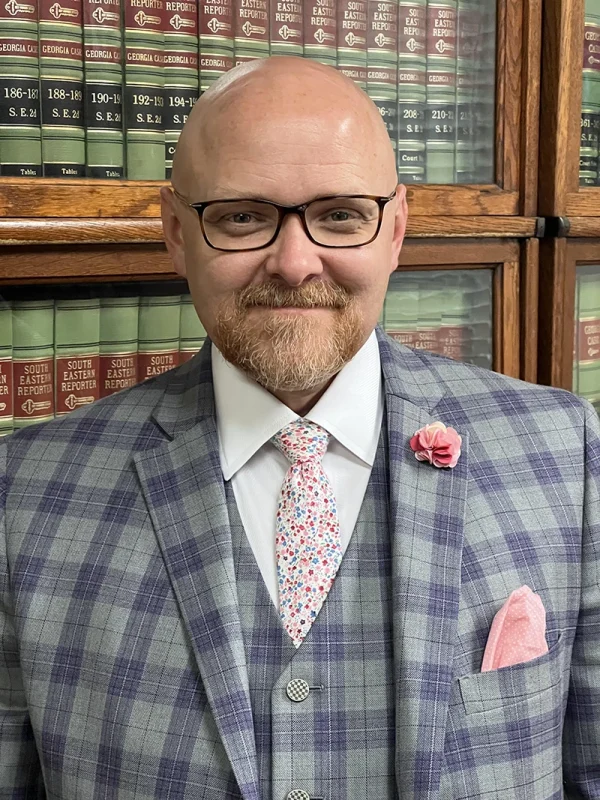 Georgia Lawyer specializing in DUI, Drug Charges & Criminal Defense