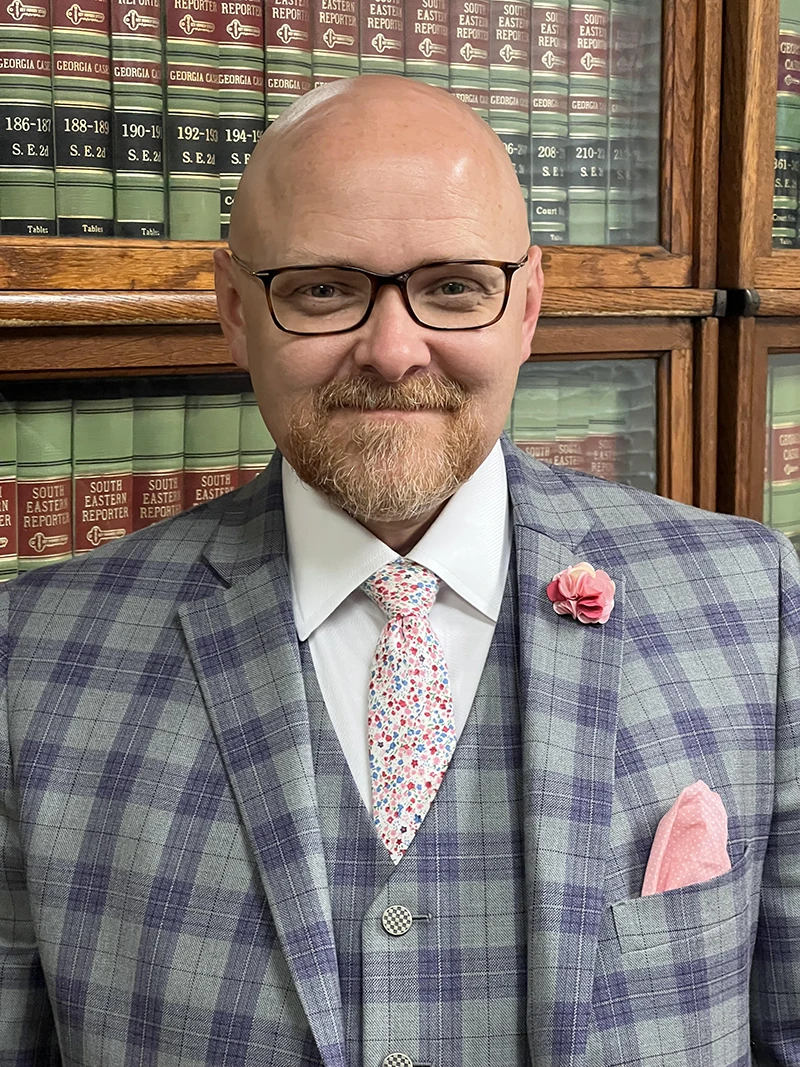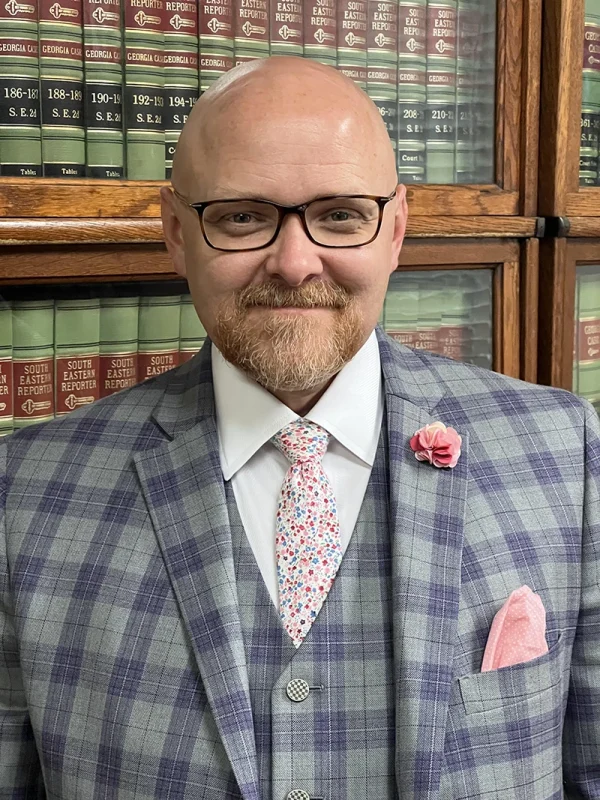 Michael's training as both a prosecutor and defense attorney gives him the ability to interpret what the other side is considering and thinking in regards to a clients case.
Working for his family law firm in Dunwoody, Georgia familiarized Michael with Debt Collection, Contracts and Agreements, Family Law and Real Estate. Making a foray into criminal law with the City of Atlanta Municipal Court led to his criminal experience including traffic, DUI and drug-related cases.
As a criminal defense attorney, Michael was invited by other county prosecutors to be a guest instructor for DUI courses at both the Georgia Public Safety and Training Center and county locations. He also had the opportunity to design and teach a class at the Atlanta Police Department Training Center, and assisted in redesigning the current DUI court system with the City of Atlanta Municipal Court.
His training at the Georgia Public Safety and Training Center (GPSTC, the same training center where State Troopers receive their training and where all police officers supplement their training) helped Michael learn what both the police and State Troopers learn to make their DUI cases.
After returning to defense work, Michael continues to help those in need. His range of skills goes from defending the unjustly accused to representing major lending corporations. His Real Estate expertise involves not just contract, lease and eviction problems but also evaluating map and plat documents as well as closing issues. He has had the opportunity to operate in Family Law as both a plaintiff and defense lawyer, as well as working on Child Legitimation and adoption cases.
Practice Areas
DUI
Drug cases
Criminal defense
Family law
Traffic charges
Suspended license charges
Civil litigation
Accomplishments
Former DUI Prosecutor
Assigned to Atlanta's DUI Prosecutorial Task Force
Atlanta DUI Task Force
Georgia State Patrol Task Force
Police Academy DUI Instructor
DUI Prosecutor Instructor
Atlanta DUI Advisory Task Force Committee
Certified NHTSA Field Sobriety Testing
Certified DUI and Drugs
Certified DUI Detection
Awards
| Award Name | Grantor | Date Granted |
| --- | --- | --- |
| Recognized Attorney Legal Services | Global Directory of Who's Who | 2015 |
| Top 100 Trial Lawyers | National Trial Lawyers | 2015 |
| Top 100 Trial Lawyers | National Trial Lawyers Association | 2014 |
| Graduate NCDD at Harvard University DUI School | National College for DUI Defense | 2014 |
| 2012 DUI Lethal Weapon | Prosecuting Attorneys Council of Georgia | 2012 |
| DUI Field Sobriety Update | Prosecuting Attorneys Council of Georgia | 2012 |
| 2011 Basic DUI and Crash Investigation Course | Prosecuting Attorneys Council of Georgia | 2011 |
| Advanced Roadside Impaired Driving Enforcement (ARIDE) | NHTSA | 2010 |
| Standardized Field Sobriety Testing | NHTSA | 2010 |
| Georgia State Bar Admission | State Bar of Georgia | 2008 |
| Supreme Court of Georgia Admission | Georgia Supreme Court | 2008 |