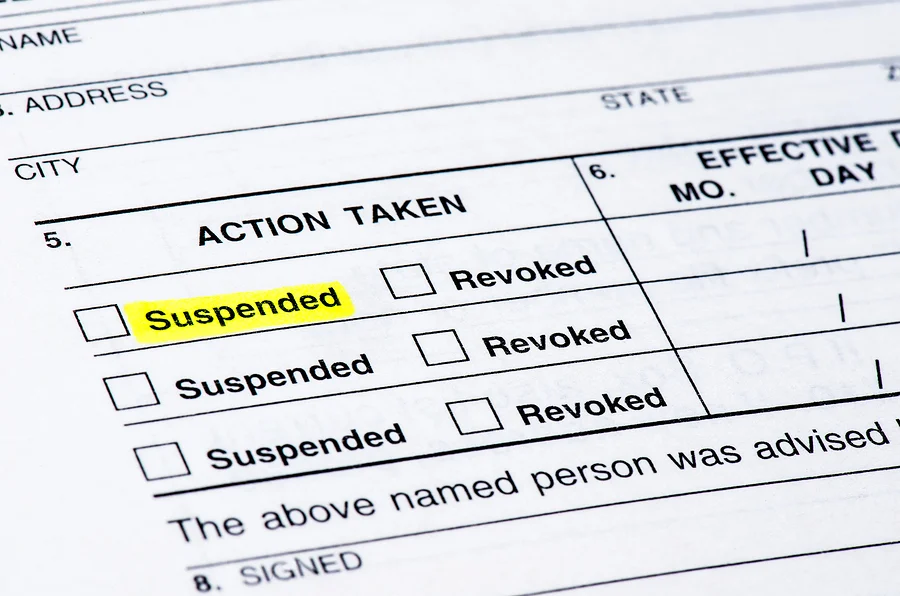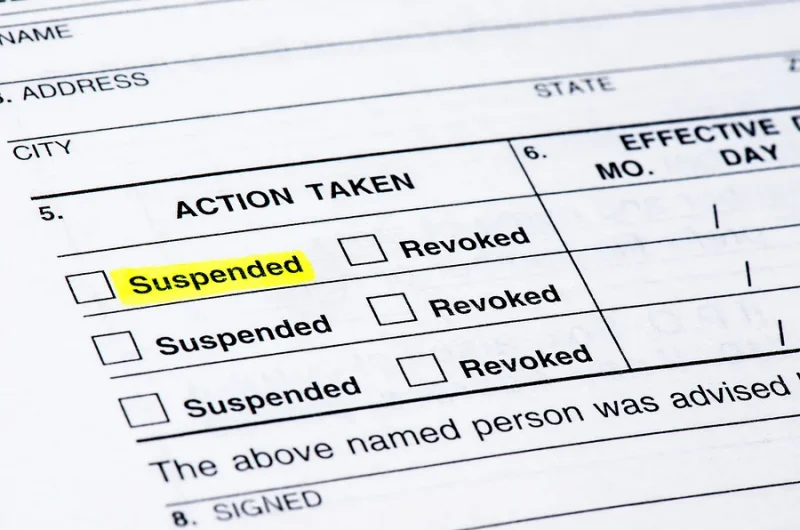 At Michael D. Barber & Associates, our suspended license lawyer team counsels clients on avoiding administrative license suspensions.
If you are charged with a suspended driver's license, there are several issues that could affect your case. Although each case is different, some of the basic standards apply to every case.
The first offense requires a minimum fine and two days in jail. The second offense requires a minimum fine and ten days in jail. Once you reach the fourth violation you potentially face a felony if convicted.
That's right, you can become a convicted felon from a suspended license if your case is not handled correctly.
Driver's license suspension and the administrative license hearing
There are several ways that you can receive a suspended license. The Georgia legislature established the suspended license charge under O.C.G.A. 40-5-121. This code section makes it illegal to drive if you are in possession of a suspended or invalid license.
Suspension issued from the Office of State administrative hearings
Administrative license suspension (ALS) is entirely different from the one you would face from a possible DUI conviction. Whenever someone is arrested for a DUI in Georgia the officer is required to take the driver's license and issue a ALS 1205 suspension form.
This form is the notice of the officer's intent to suspend YOUR driving privileges. This ALS suspension may be imposed even before you go to court to face the DUI charge.
YES you read that correctly – you have to go to court in two different court systems from your DUI arrest.
ALS is a civil hearing, meaning the same burden of proof required in a criminal case (beyond reasonable doubt) is not necessary to suspend your license, all that is required is any evidence to support the assertions of the officer that you were driving under the influence.
All the officer has to prove is that he had a reason to pull you over, had probable cause to arrest you, informed you of your implied consent rights promptly and completely, and you either refused to take the State's chemical test, or took the test and your results came back 0.08 grams or higher.
Suspended license lawyer who will fight for you
If you refused the test or your test results were .08 grams or higher, the arresting officer is required to send the 1205 form to the administrative division (OSAH- Office of State Administrative Hearings) for the Department of Driver's Services (DDS) to begin the suspension. This suspension can, and often does, go into effect even before you go to court.
To avoid an administrative suspension of your license, you must request a hearing in the following situations:
You refused to take the State's chemical test
You took the test and the results indicated a level of 0.08 grams or higher
You are under 21 years of age, took the test, and the results indicated a level of 0.02 grams or higher
If you have a commercial driver's license and your test results indicated 0.04 grams or higher
Your appeal to the DDS must be postmarked within 30 business days of your arrest, or your license may automatically be administratively suspended.
Being charged with a suspended license offense does not mean that you have to accept guilt. It means that you need a suspended license lawyer to mount a proper defense.
Our law offices have a 24-hour response line (404-445-8494) and someone is available to answer your call and help. Call us now for a FREE case evaluation.