It's time to defend against a drug charge with an experienced Drug Possession Attorney near you (in Atlanta and nearby cities in GA).
If you've been charged with a drug-related crime, call us. If you need a criminal defense attorney who is experienced with various types of drug charges, call us.
Michael D. Barber & Associates has the experience you need in your corner. Our knowledge of drug-related crimes is extensive from our experience as both prosecutors and defense attorneys.
There are several ways that someone can be charged with drugs in Georgia.
Due to the numerous types of drug charges, the help of an experienced drug possession lawyer is needed to assure that you receive the help you deserve.
The State of Georgia lists out what you can be charged with under Drug charges through statutes. Those statutes list out, in small part:
Possession of Drugs
Possession of Drug related objects
Felony possession
Misdemeanor possession
Purchasing, manufacturing, distribution or sale of drugs (controlled substances).
Each of these charges can be attributed to any drugs listed under the five schedules of the statute O.C.G.A.16-13-25 through O.C.G.A. 16-13-29. They include, but are not limited to:
Marijuana
Cocaine
Heroin
Methamphetamine
LSD (also known as acid or Lysergic Acid Diethylamide)
Ecstasy (also known as MDMA or methylenedioxymethamphetamine)
Oxycontin
Dilaudid (hydromorphone) and other prescription medications (for which the client usually didn't have a prescription).
Some of the different types of charges receive special sections (special statutes). These statutes include O.C.G.A.16-13-2(b) and O.C.G.A.16-13-30 for example.
The first of these 16-13-2B is more commonly referred to a Possession of Marijuana Less than an ounce. This is the state statute that covers Possession of Marijuana.

The latter of these statutes, 16-13-30, is how the state charges someone for Possession of marijuana more than an ounce, purchasing, manufacturing, distribution or sale and Trafficking in Marijuana.
The different types of charges, drugs and schedules carry different types of sentencing possibilities.
It is especially important with drug crimes to seek the help of an experienced Drug Possession Attorney.
For this reason, any time you're facing drug crime charges or have been arrested for drug offenses, it's important that you take the time to consult with a drug crimes attorney who can give you a better understanding of the drug charges you are facing, your constitutional rights, and your legal options.
For a free consultation and evaluation of your Drug charges call our criminal defense firm. Our Criminal Drug Possession Lawyers have the knowledge and skills to assist you.
We are here to help YOU.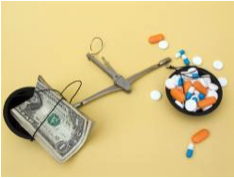 If you've been charged with a drug-related crime, contact Michael D. Barber & Associates to discuss your case.
Depending on the circumstances of your situation, Michael D. Barber & Associates may be able to help you obtain a favorable plea deal, help you prove your innocence, or even get the charges against you dropped completely.
The key is to act quickly, so call today.
Just because you have been charged with a Drug-related crime does not mean you have to accept guilt. It means you need to hire an experienced Drug Possession Attorney to mount a proper defense for your charges.
Our offices have a 24-hour response line (404-445-8494) and someone is available to answer your call and help. Call us now for a free case evaluation.