How a Drug Deal Lead to Assault and Battery Charges
By Michael D. Barber, Georgia Lawyer specializing in DUI, Drug Charges & Criminal Defense
Simple Battery or Domestic Violence cases can happen to anyone, but they tend to get worse if you are in the middle of other felonious actions. One man from Griffin found out that if you are in a drug deal (any of which would violate the Georgia Controlled Substances Act or VGCSA) use of a weapon can lead to even more charges.
The use of a weapon itself can lead to Aggravated Assault charges, the striking of another person can lead to battery or simple battery charges. Of course, depending on the type of drugs he may have had or been transacting will determine which portion of the Georgia Controlled Substances Act that he will be charged with.
Aggravated Assault is defined in O.C.G.A. 16-5-21 has two essential elements
(1) that an assault, (see O.C.G.A. § 16-5-20), was committed on the victim; and
(2) that it was aggravated by (a) an intention to murder, to rape, or to rob, or (b) use of a deadly weapon.
Aggravated Battery, on the other hand (see O.C.G.A. § 16-5-24) involves maliciously causing bodily harm to another by depriving them of a member of their body (like an arm, finger etc), rendering that member useless or seriously disfiguring their body or a member of their body. In this case, aggravated battery may be questionable unless some action disfigured the victim or caused some portion of her body inoperable. Assault and battery alone are serous charges and may be more applicable than the felony charge of aggravated battery which can carry up to 20 years in prison.
The offense of Simple Battery is defined by the statute from O.C.G.A. 16-5-23 and Battery is defined in O.C.G.A. 16-5-23.1. In part, these statute states that a person commits the offense of simple battery when they intentionally make physical contact of insulting or provoking nature or causes harm to another. In this case simply unconsented touching could qualify for the offense.
Although no charges are showing for other violations, Mr Hunter could be charged with V.G.C.S.A.  (Violation of Georgia Controlled Substances Act) and eveb Murder if the two individuals in the car die from their gunshot injuries.
Of course there are facts to every case where defenses can be raised for anyone charged with the crimes of Simple Battery or Battery, Aggravated Assault, Domestic Violence, Violation of Controlled Substances Act (Cocaine, Marijuana, Heroine, Fentanyl, Ecstasy, etc.), or Murder. Each situation is different from the other and requires a evaluation of all the information in order to properly mount a defense and a effective negotiation with the prosecutors office.
Have you been arrested for Battery, Simple Battery, Aggravated Battery, Aggravated Assault or VGCSA?
Every case is different because no two sets of facts are the same. Proper application of not just the law but also case law to your situation would take examination of the facts surrounding your case and creating a properly mounted defense for YOUR arrest.
Our office has 24 hour response lines and can answer your questions and help you. Give our team of lawyers a call at 404-445-8494. We can help you mount a proper defense for your situation.
Hyperlinks:
https://www.wsbtv.com/news/local/spalding-county/2-men-shot-during-drug-deal-spalding-county-18-year-old-arrested-deputies-say/ASQY6FADTJA5VNC66CAOVRRFJY/
Agg Assault: https://www.barberlegalcounsel.com/criminal-defense/violent-crime/aggravated-assault/
Agg  Battery: https://www.barberlegalcounsel.com/criminal-defense/violent-crime/aggravated-battery/
Simple Battery: https://www.barberlegalcounsel.com/criminal-defense/violent-crime/simple-battery/
Drug Charges: https://www.barberlegalcounsel.com/criminal-defense/defend-against-a-drug-charge-with-an-experienced-drug-charge-attorney/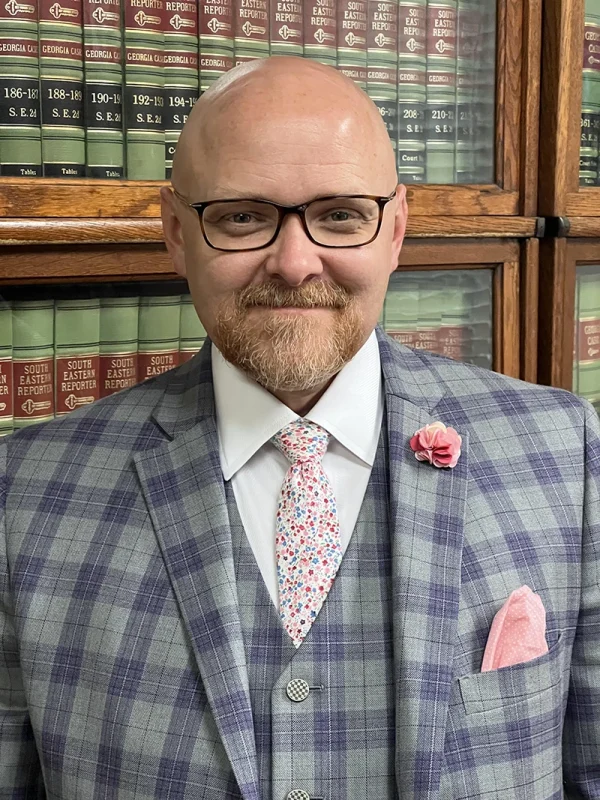 Georgia Lawyer specializing in DUI, Drug Charges & Criminal Defense