How does the calculation for child support work?
By Michael D. Barber, Georgia Lawyer specializing in DUI, Drug Charges & Criminal Defense
Child support is something that obviously comes up when children are involved in a divorce. The calculations for child support depend on various items that must be obtained in order to make the appropriate calculation. It begins with a domestic relations financial affidavit (DRFA). This document is a affidavit that is sworn to for the individual to certify that the numbers given represent their financial situation.
A good attorney will always request discovery to supplement the DRFA given by the other side. Discovery will usually, or at least, entail W2 information, paycheck stubs (for verification of the W2) and other documents which would include any savings, checking, 401K and other investments or retirement information.
As with any legal issue avoiding or ignoring the paperwork will not get you out of the situation or make it go away. If you are served with a discovery request and ignore it or don't answer it, the other side can ask for a motion to compel; and it can only get worse for you from there.
At Michael D. Barber & Associates our child support attorneys have assisted both Plaintiffs and Defendants, Men and Women for their Divorce, Legitimation, Child Custody, Paternity and many other Family Law issues. We know its overwhelming in addition to feeling drained both physically and emotionally not to mention the devastating consequences you may face from financial problems which come after its over. Don't face these issues and situations alone, we can help you manage, respond and deal with your family law situation.
Every family law case is different because no two sets of facts are the same. We can help with the proper application of not just the law but also case law and our experience will provide your case and provide a properly crafted argument for YOUR position. Give our team a call at 404-445-8494.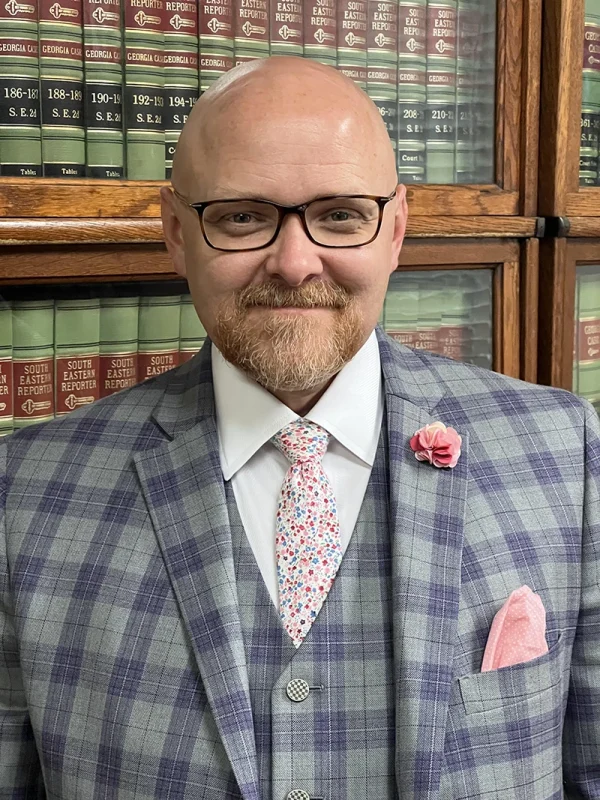 Georgia Lawyer specializing in DUI, Drug Charges & Criminal Defense