A Simple Battery charge can happen to anyone, even trainee police officers
By Michael D. Barber, Georgia Lawyer specializing in DUI, Drug Charges & Criminal Defense
Clarke County Sheriff arrested Athens Clerke County Police Recruit/Trainee Sadiki McBarnette for Simple Battery and Criminal Trespass according to local news. McBarnette has been placed on administrative leave during the investigation.
This occurrence for a Simple Battery charge should help anyone to see that the crime of Simple Battery can happen to anyone, and in this example, including police officers. We typically as a society hold officers and people who are in our government to a higher standard not just as a public but generally as a ethical code.
As many people have found out, the issue surrounding an arrest becomes "cloudy" whenever someone is arrested for a crime. Sometimes, the officers performing the investigation do not do a thorough investigation, literally taking only one side of the story and making an arrest on that information (hence the reason, in this case, the officer was placed on administrative leave).  Keep in mind that Battery may not be the only charge anyone can face when the police arrive to investigate.
The offense of Simple Battery is defined by the statute from O.C.G.A. 16-5-23 and Battery is defined in O.C.G.A. 16-5-23.1. In part, these statutes state that a person commits the offense of simple battery when they intentionally make physical contact of insulting or provoking nature or causes harm to another. In this example, the officers wife and mother to their children, claimed that he grabbed her by the arm and dragged her out of the garage door."
Because the story given to the police involved perhaps a viewing by his children his the officer can also be charged with cruelty to children in the third degree. O.C.G.A. 16-5-70 contains the information explaining how someone can be charged for Cruelty to children.
One of the subsections of that statute states that if a child witnesses a battery or family violence battery, then the person who is causing the battery to occur can be charged with cruelty to children in the third degree.
If the danger that the mother was placed in and witnessed by the children is dangerous enough, as determined by investigators, then the Department of Family and Children Services (DFCS) may become involved and he may also be additionally charged under the child abuse statutes O.C.G.A. Title 19 chapter 15. This type of investigation would be mandated by the Georgia Office of the Child Advocate (who would report to DFCS).
Call our simple battery lawyer team today so we can fight for your rights.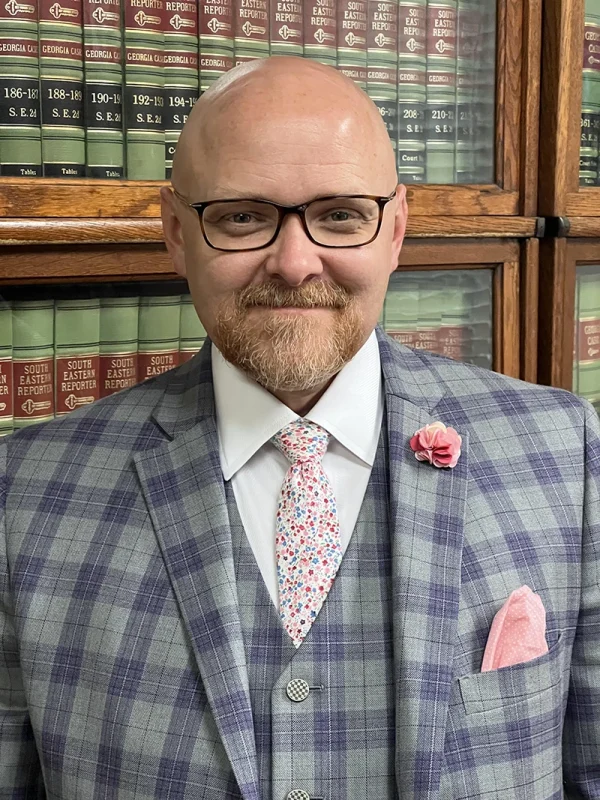 Georgia Lawyer specializing in DUI, Drug Charges & Criminal Defense