Why are prosecutors so hard on DUI's?
By Michael D. Barber, Georgia Lawyer specializing in DUI, Drug Charges & Criminal Defense
One question that we frequently answer for new clients is "why are the prosecutors so Hard on DUI arrests, I have never been in trouble before!" The events that occurred last night in Habersham county are one example of why prosecutor's are so difficult with DUI arrests.
According to various news agencies, three high school students and a driver of another vehicle were involved in a automobile accident near Cornelia Georgia on November 20, 2019. (AJC, 11Alive News). At around 7:45AM the three students were traveling on Camp  Creek Road near Wilson Road when their vehicle was struck by Cherie Pulido. Ms. Pulido was driving when she went into oncoming traffic and struck the students vehicle Head On. Ms. Pulido was driving a Jeep Grand Cherokee and the Students were in a 2001 Ford F150. The driver of the F150 and Ms. Pulido had to be extracted from their vehicle. The driver of the F150 died at the hospital. As a result of this accident Ms. Pulido was charged with Driving Under the Influence, Vehicular Homicide, Failure to Maintain Lane, Failure to Exercise Due Care and Violating Tire Requirements (Slick Tires).
All police use some of the various available charges to stop a vehicle. In addition to responding to an accident they also can use Failure to Maintain lane. Frequently one of these charges can lead to a DUI investigation. In the scenario above, the driver lost control of their vehicle and collided with the other vehicle at a high rate of speed. As a result of the accident, now Ms. Polido finds herself charged with not only DUI but also with vehicular homicide.
This example is a prime reason that prosecutors are so difficult when it comes to prosecuting DUI charges. The prosecution does not "see" your case as a simple DUI. Their training from the State tells them that every DUI could have ended up with either an injury or a death. Most believe it is their "duty" as a prosecutor to make sure that any defendant charged with a DUI gets the message to not do it again.  Many of the officers that work DUI investigations have seen an accident similar to this one in Habersham County.
It doesn't matter where you find yourself in Georgia almost all of the police force use this common charge to begin a DUI investigation including: Johns Creek Police, Alpharetta Police, Milton Police, DeKalb County Police, City of Atlanta, Gwinnett County and the list goes on. These officers have been trained for DUI investigation and these investigations can lead to a DUI if they suspect the driver has been drinking or using drugs. As a result of the Governor's office of Highway Safety teaming up with various organizations, including the HEAT and TEAM division of local counties, the cops are cracking down on impaired driving in an attempt to stop accidents resulting in casualties.
If you have been accused by the police of driving under the influence then you need help from a trained DUI attorney. Should YOU find that you either don't want to face the court alone or simply feel that you need help from an attorney then give our office a call regarding your citations. There are facts to every case where defenses can be raised for anyone charged with driving under the influence. Each situation is different from the other and requires a evaluation of all the information in order to properly mount a defense and a effective negotiation with the prosecutor's office. Remember that every DUI case is different because not two sets of facts are the same. Application of the above case law to your situation would take examination of the facts surrounding your case and applying this case law properly to create a properly mounted defense for YOUR arrest.
Our office has 24 hour response lines and can answer your questions and help you. Give our team of DUI defense lawyers a call at 404-445-8494. We can help you mount a proper defense for your situation.
https://www.barberlegalcounsel.com/city-of-atlanta-dui
https://www.barberlegalcounsel.com/city-of-decatur-dui
https://www.barberlegalcounsel.com/city-of-dunwoody-dui
https://www.barberlegalcounsel.com/city-of-brookhaven-dui
https://www.barberlegalcounsel.com/gwinnett-county-dui
https://www.barberlegalcounsel.com/city-of-duluth-dui
https://www.barberlegalcounsel.com/city-of-norcross-dui
https://www.barberlegalcounsel.com/city-of-roswell-dui
https://www.barberlegalcounsel.com/city-of-johns-creek-dui
https://www.barberlegalcounsel.com/sandy-springs-dui
https://www.barberlegalcounsel.com/city-of-alpharetta-dui
https://www.barberlegalcounsel.com/city-of-milton-dui
https://www.barberlegalcounsel.com/fulton-county-dui
https://www.barberlegalcounsel.com/driving-under-the-influence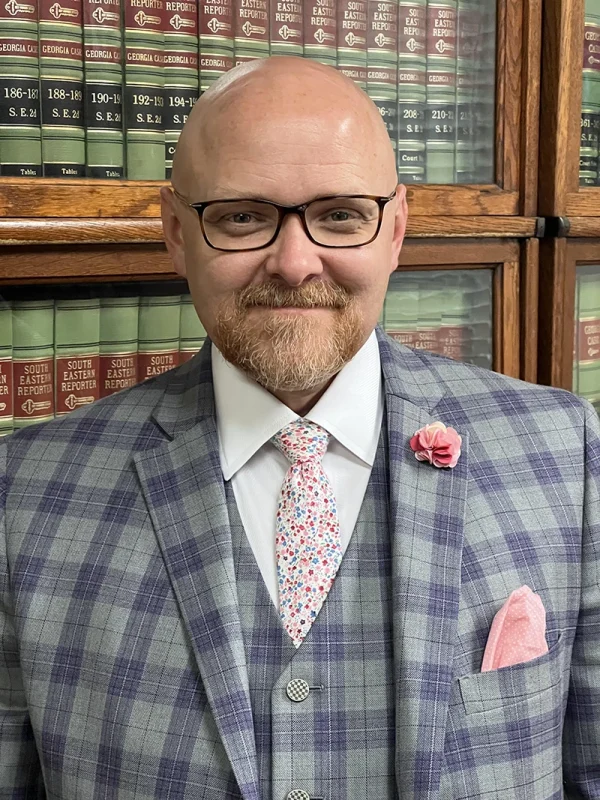 Georgia Lawyer specializing in DUI, Drug Charges & Criminal Defense