A late night snack turns into charges of Aggravated Assault, Aggravated Battery amongst others
By Michael D. Barber, Georgia Lawyer specializing in DUI, Drug Charges & Criminal Defense
According to the Atlanta Journal and Constitution a DeKalb County resident was at a McDonalds and got into an altercation with a store employee at the drive thru window. The employee then went outside to confront the man, assisted by another employee who came along to diffuse the situation.
The Stone Mountain resident decided to fire a shot from a gun as he drove off which resulted in the second employee being struck by the bullet.
The DeKalb County resident was apprehended by the police and charged with Aggravated Assault, Aggravated Battery, Possession of a Firearm by a Convicted Felon and Possession of a Firearm during commission of a Crime.
Many of the charges the people face come from our Indexed Criminal Code (Official Code of Georgia Annotated or O.C.G.A.) and the above charges are also included. Turning first to Aggravated Battery under O.C.G.A. 16-5-21 we get a definition of "assaulting another with a weapon which would likely or could cause bodily harm."
In this case, felony Aggravated Assault would be the threatening use of the weapon at the scene, which the state will attempt to prove via the statements of the employees and include, of course, the employee that was shot. Charges of Assault and/or Battery are serious charges and a felony charge of aggravated assault can carry up to 20 years in prison.
Although not charged in this case, and by way of explanation, the offense of Simple Assault is defined from O.C.G.A. 16-5-20 and can happen "when someone intentionally places a person in a position where they are placed in fear of immediate injury by their action." This would have occurred where the gun was wielded but not fired at another person, such as the employee who was not hit by the bullet fired.
Certain circumstances are required to make the charges become greater to aggravated battery. Aggravated battery is defined in O.C.G.A. 16-5-24 and involves maliciously causing bodily harm to another by depriving them of a member of their body (like an arm, finger etc), rendering that member useless or seriously disfiguring their body or a member of their body. In this case, aggravated battery may be questionable unless some action disfigured the victim or caused some portion of her body inoperable. Depending on the injury survived by the employee will determine how valid this charge will remain.
The offense of Simple Battery is defined by the statute from O.C.G.A. 16-5-23 and Battery is defined in O.C.G.A. 16-5-23.1. In part, these statute states that a person commits the offense of simple battery when they intentionally make physical contact of insulting or provoking nature or causes harm to another. In this case simply unconsented touching via the spitting on the employee could qualify for either of these offenses.
Because the driver left the scene, there was no information as to his view of what occurred that led up to the firing of the gun.
Was he in danger? Was he simply protecting himself in fear of his life? Were these issues ones that the employees started by going out into the parking lot? Why did the other employee come out to diffuse the situation?
All valid questions, but it's almost a guarantee that because the driver left the scene, the officers who arrested him had no intention of getting his side of the story. Many times, even when it seems like there is no defense, one can be found simply by evaluating all sides of the story, not just what the prosecution wants to present.
Our criminal defense lawyers in Atlanta can help you. Call us today.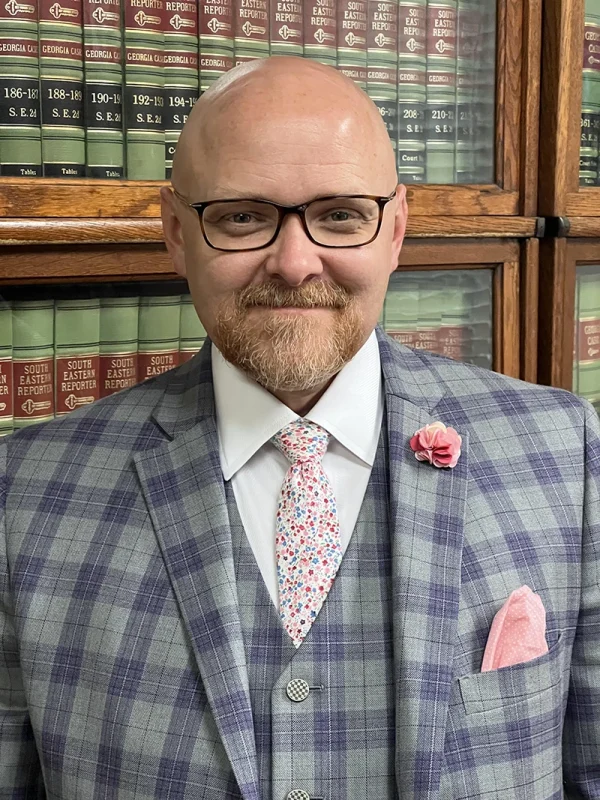 Georgia Lawyer specializing in DUI, Drug Charges & Criminal Defense