Man in Roswell charged with Aggravated Assault and then Rape
By Michael D. Barber, Georgia Lawyer specializing in DUI, Drug Charges & Criminal Defense
Most people are familiar with what a Simple Battery charge entails. At least on the surface, most people believe that they know what actions will support a simple battery. What about aggravated assault? How can an aggravated assault turn into other charges? According to Georgia Patch, Marietta Journal and Fox 5 News Demarcus Jenkins was arrested in Roswell (County of Fulton) and found out just how quickly his actions turned into additional serious charges of Aggravated Assault and Rape.
Lets start with the basics and work our way up to particularization of the charges in this situation. Many people don't realize that the crime of Simple Battery can happen to anyone, including police officers. The offense of Simple Battery is defined by the statute from O.C.G.A. 16-5-23 and Battery is defined in O.C.G.A. 16-5-23.1. In part, these statute states that a person commits the offense of simple battery when they intentionally make physical contact of insulting or provoking nature or causes harm to another.
During these events, however, if the child views or is in the same room as what happens you can also be charged with cruelty to children in the third degree. O.C.G.A. 16-5-70 contains the information explaining how someone can be charged for Cruelty to children. One of the subsections of that statute states that if a child witnesses a battery or family violence battery, then the person who is causing the battery to occur can be charged with cruelty to children in the third degree. If the danger and situation that the child was placed into by these events is dangerous enough, as determined by investigators, then the Department of Family and Children Services (DFCS) may become involved and he may also be additionally charged under the child abuse statutes O.C.G.A. Title 19 chapter 15. This type of investigation would be mandated by the Georgia Office of the Child Advocate (who would report to DFCS). Of course there are facts to every case where defenses can be raised for anyone charged with the crimes of Simple Battery or Battery. O.C.G.A. 16-5-23 subsection (f) we would see the following: If the offense of battery is committed between past or present spouses, persons who are parents of the same child, parents and children, stepparents and stepchildren, foster parents and foster children, or other persons living or formerly living in the same household, then such offense shall constitute the offense of family violence battery. This is a liberal construction and shows that all that is required at a minimum is that you get into a physical altercation with someone with whom you are living. Each situation is different from the other and requires a evaluation of all the information in order to properly mount a defense and a effective negotiation with the prosecutors office.
Moving forward, now lets look at how simple battery charges can turn into Aggravated Assault. Aggravated Assault is defined under O.C.G.A. 16-5-21 which states that a person commits the offense when he or she assaults with the intent to murder rape or rob with a deadly object that is likely to do serious bodily injury. This charge alone can carry from 1-20 years in prison and is mostly charged as a felony. This type of crime is what we refer to as an intent crime. This means that apart from Battery, if contact is made, and intent is involved battery can turn into aggravated assault quickly.
In this case the victim had significant visible injuries from the interaction with Jenkins which led to the charges of Aggravated Assault.
Moving on, Jenkins also faces Rape charges as well. Under O.C.G.A. 16-6-1 the offense of Rape is having carnal knowledge of a female against her will. Carnal Knowledge occurs when there is any penetration of the female sex organ by the male sex organ and there are no statutory defenses for marriage. This charges carries death, imprisonment for life without parole or imprisonment for not less than 25 years and anyone convicted under this statute shall be considered and labelled a sex offender pursuant to O.C.G.A. 17-10-6.1 AND 17-10-7. For privacy reasons, a lot was not shared about the Rape charges which Jenkins Faces but the injuries reported denoted what appeared to be Rape and Sexual Assault.
Sexual Assault, which isn't one of the charges Jenkins Faces, is defined under O.C.G.A. 16-6-22.1 which states in short part that this offense involves non consensual touching of a persons intimate parts (sexual organs). Clearly, if there was touching in the genital area, sexual battery is an additional charge that Jenkins may find himself facing.
Have you been arrested for Aggravated Assault, Simple Assault, Battery, Simple Battery, Child Cruelty or Child Abuse, Rape, sexual battery, aggravated sexual battery or sexual assault?
Every case is different because no two sets of facts are the same. Proper application of not just the law but also case law to your situation would take examination of the facts surrounding your case and creating a properly mounted defense for YOUR arrest.
Our office has 24 hour response lines and can answer your questions and help you. Give our team of lawyers a call at 404-445-8494. We can help you mount a proper defense for your situation.
https://www.mdjonline.com/neighbor_newspapers/north_fulton/police-man-arrested-and-charged-with-rape-aggravated-assault/article_641933de-55c9-11eb-a9c0-2b486b7b963f.html
https://www.fox5atlanta.com/news/police-suspect-arrested-in-violent-rape-assault-in-roswell
https://law.justia.com/codes/georgia/2010/title-16/chapter-5/article-2/16-5-21
https://law.justia.com/codes/georgia/2010/title-16/chapter-6/16-6-1/
https://law.justia.com/codes/georgia/2017/title-16/chapter-6/section-16-6-22.1/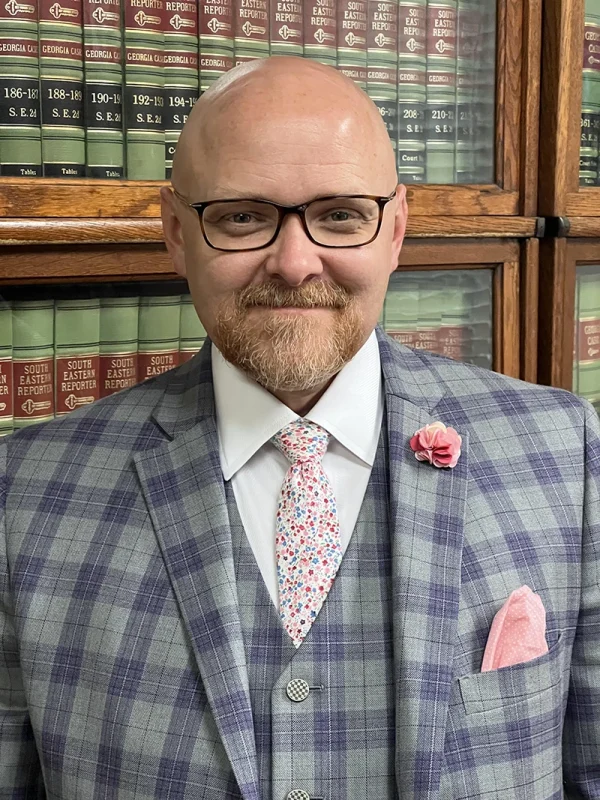 Georgia Lawyer specializing in DUI, Drug Charges & Criminal Defense